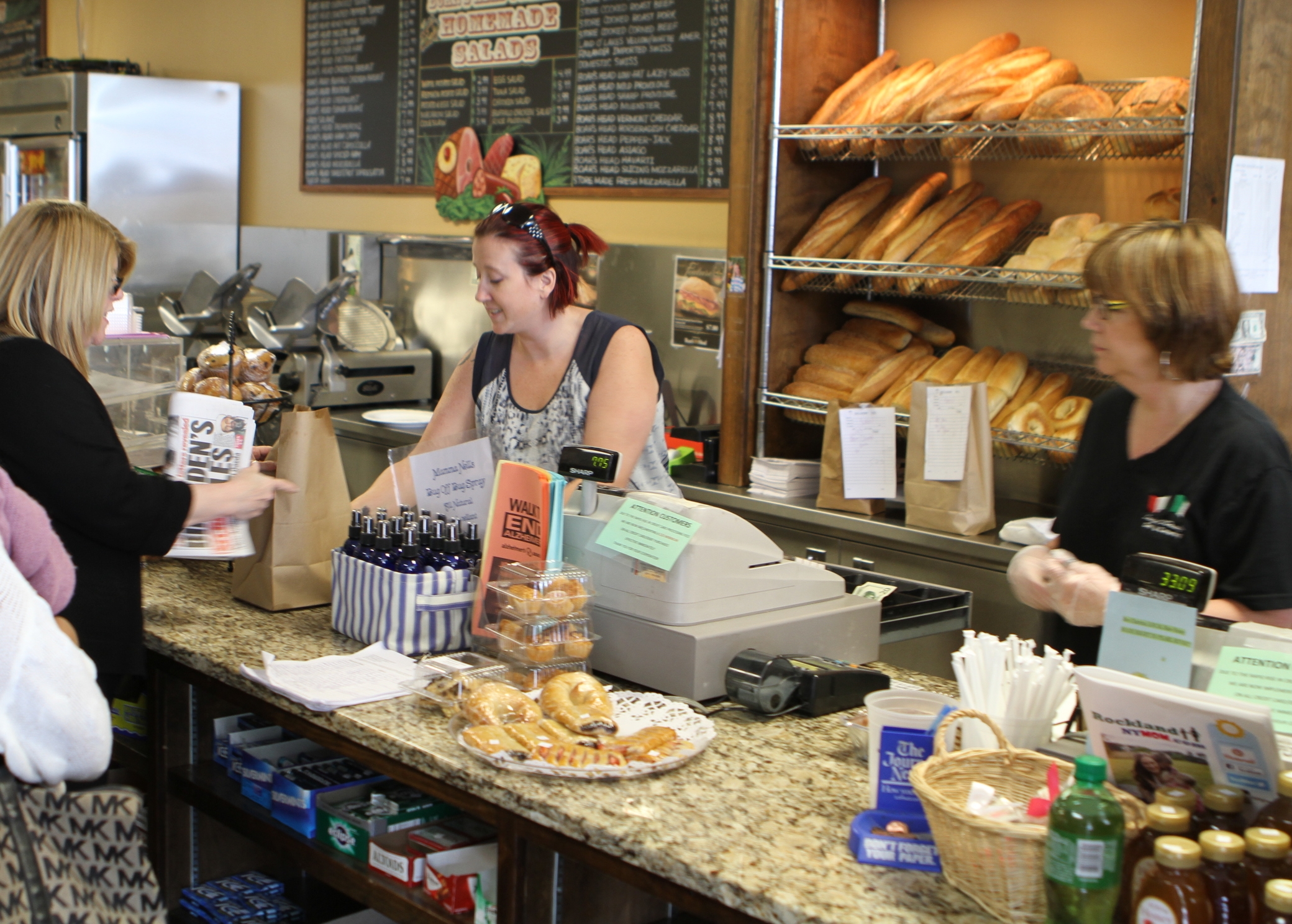 The Best of Both Worlds
IRISH ITALIAN Deli | Catering | Take out
845-735-9110
The best take-out deli fare and hot food delights in Rockland County.
Luigi O'Grady's Deli & Catering
Luigi O'Grady's Deli & Catering features the best take-out deli fare and hot food delights in Rockland County. We are famous for our overstuffed sandwiches and offer an array of hot food from our steam table, while hot menu items from the grill are available until one hour before closing each day! We also bake fresh cookies, cakes and cupcakes every day. Located on North Middletown Road in Pearl River, we're just minutes from Montvale, Nanuet, Blauvelt and Orangeburg. Try our convenient dinners to go.
Our party catering services range from just a quick hot entree for dinner to a full service wedding! We do it all. Michelle has over 18 years experience in catering parties and can help you through the entire process. Corporate event catering is our specialty! We have everything you need for your home or office party including appetizers, hot and cold buffets, fresh desserts, coffee and beverages, setup and servers. For special orders or more information about catering your office party or catering your home party in Rockland or Bergen, call Michelle at 845-735-9110 or email.
Opened in Pearl River in 1997 by Kay O'Grady and daughter Michelle O'Grady Worob, Luigi O'Grady's Deli & Catering continually strives to provide our customers with great service and delicious food to take out at affordable prices. After doubling in size in 2010 and building out a brand new store in Pearl River, O'Grady's has been able to offer their clientele many more menu options and an efficient store layout. Our goal is to get you in and out as quickly as possible without compromising quality.
Our party catering clientele grows every year as people throughout Rockland and Bergen spread the word to friends and family that Luigi O'Grady's offers restaurant quality food at deli prices.
Phone
(845) 735-9110
Location
106 No. Middletown Road
Pearl River, NY 10965
Hours
M-F 6a–8p
Sa 7a–5p
Su 8a–4p
Sugar Shaynes Gourmet Bakery
Open 7 days: M-F, 6AM-8PM, Sat 7AM-5PM, Sun 8AM-4PM
Sugar Shaynes Gourmet Bakery is our in-house bakery at Luigi O'Grady's, located in Pearl River, Rockland County NY. It is run by Michelle Worob, who took over Sweet Sensations' line of cupcakes and baked goods. Michelle bakes fresh cakes and pies, cookies, brownies, cupcakes and other sweet treats daily. There is always a selection of sweet treats available for last-minute pickup at Luigi O'Grady's Deli. Your custom orders are welcome as well! Please give us a call at 845-735-9110 and allow 4 days to have your treats ready for you!